Q&A
Q:It says that Hillel never became angry. How is it possible that he never became angry?
Q:The chachomim say that one of the lessons that we learn from the story of Yosef and his brothers is that you shouldn't show favoritism to one child over because that's what caused the whole Golus Mitzrayim. Does that apply even if you want to give something to somebody's else's kids?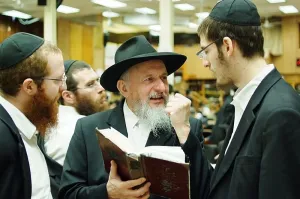 Q:How should we understand the sins of the students of Rabbi Akiva that caused so many thousands of them to die?